Updated: Oct 24, 2018
Arsenal 3-1 Leicester
The second great interlull of the season finally ended with MNF and the visit of Leicester City to the Emirates. A team minus the wizardry of a certain Mr Mahrez, but still packing a dangerously snarly punch of annoying Master Vardy, who we all know loves nothing less than a party. It's a fixture that has entertained over the years and one in which Arsenal generally come out on top in, only losing once since 2000 (a 3-1 defeat away in the embers of the Wenger reign last season), so confidence was high..... could this be 10 out of 10?
As the team news rolled in, my choice of a prematch beverage took me to The Nags Head in Angel, a fine pint of Timothy Taylor being imbibed whilst I learnt that Ozil would be captain, Lichsteiner would be playing at left back and Smith Rowe had made the bench.
Arsenal: Leno, Bellerin, Mustafi, Holding, Lichtsteiner, Torreira, Xhaka, Mkhitaryan, Ozil, Iwobi, Lacazette
Perhaps it was the bitter, or maybe the astonishing burger I had with it, that made me stay in this establishment too long, but leaving myself 30 mins to saunter down Liverpool Road to the stadium was a schoolboy error as I soon found out. The queues!!! I know, I get the email from the club every week.....
"Dear Pete, please allow 3 days for security checks... you'll be sorry otherwise."
Seriously though?
Rant over. The match.
Despite that amazing second half performance against Fulham still being fresh in the memory, I was cagey about what I would witness against Leicester. Interlulls can be good, refreshing players that don't go away for Internationals, but they can also stunt momentum, and so it proved in the first 30 minutes. Arsenal again started slowly, enjoying plenty of possession but not decisive with it, whilst Leicester were busy, pressing and looking dangerous on the counter. Leno was definitely being kept the busier of both keepers with Iheanacho and then Madison bringing the best out of the German before another vital save from a Madison header. To say that chance was preventable would be an understatement; from my view way back in the stand I could see the overload behind Bellerin - the fact Hector or any of his team mates, although stood only inches away couldn't see, says a lot about the defensive mind set of this side and the work still to do for Unai Emery. There's playing for offside and defending danger...
The goal was so obviously coming, it was "coming in the air tonight". On 31 minutes Ben Chiwell found space behind Bellerin, who left the eyes in the back of his head at home. Despite a valiant attempt to close the Leicester defender down, the cross deflected off Hector, completely wrong footing Leno. 1-0 to the foxes and deservedly so.
One of the new factors of this Emery side is how they react to adversity. The goal seemed to spur Arsenal into life; they became more dynamic, moved the ball more quickly, and created chances. More corners came, Xhaka with a couple of free kicks just off target, Torriera with a shot, Iwobi nearly finishing off a fine move with a shot low at Kasper Schmeichel. Ozil was conducting, and it was he who started and finished the move that gave the Gunners their equaliser. A strong purposeful run in midfield and an exchange of passes with Bellerin found the German finishing with a deft side foot in off the post. A cute finish; what's not cute is Mesut's obsession with putting his hands in his mouth... messy pup!
That felt good ya!
Going into halftime 1-1 definitely did. A chance maybe for Unai to work his half-time magic and do what he always seems to do - get this Arsenal side an injection of belief and win from a drawing position.
No changes from Unai this time, but the second half started in dominant fashion, as Arsenal upped the tempo and began to exert will pressure on Leicester. What didn't work for Iwobi in the first half started to come off, withbMkhitaryan and Lacazette both going close. The momentum was shifting; however the finish to this game would have been a whole lot different but for a handy cross bar. Leicester's one real probe into Arsenal territory in the first 15 minutes resulted in a corner. As the ball was whipped in, Leno came and Leno missed, only the woodwork saving the German's blushes as Maguire's header hit the bar. So despite starting the second half impressively, Arsenal had just given away the best chance; it was all the Emery needed to make the change.
Aubameyang and Guendouzi on Mkhitaryan and Lichtsteiner off... wait, what?
Lichtsteiner off?
Yes he's struggling, like a right back playing left back would, but who's playing left back?
Wait.... Xhaka?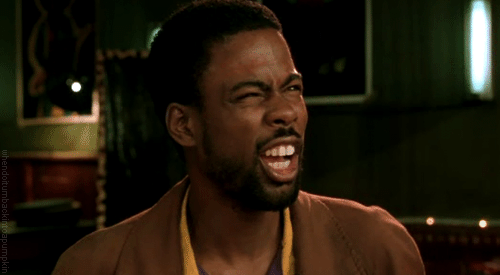 Say what you want about Emery, but he does like to have bit of fun with his substitutions. I must admit at being terrified by this change, and the fact Leicester brought on Albrighton, a right winger, caused me to bite what nails I had left. The Swiss international wasn't having his best game in midfield, and in hindsight putting an experienced player with some defensive qualities and a left foot at left back, was a good move, with Xhaka perhaps proving too well in the remainder of the game that he can play that role. Could this be the time for the Guendouzi & Torriera show to flourish?
Well hell yeah!
The change completely galvanised the Arsenal attack, with Auba and Lacazette enjoying each others' company again with great inter-change; Guendouzi looking dynamic driving the team forward, and Iwobi starting the party tricks. The substitution had just blown Leicester away and soon the score would reflect it.
On 63 minutes Mesut produced a magic trick of a pass; quite how he managed that weight of ball though that gap to the on-rushing Bellerin is anyone's guess. Reminded me of our great Dutch Dennis master in his pomp. The pass from Bellerin finding Auba for a tap in and 2-1 to the Gunners!
If that goal was largely down to one piece of individual brilliance, then the third goal minutes later was pure 'Emeryball', the sort of goal you produce on FIFA (Amateur level) and play back time and time again. Starting with Leno out to Xhaka, into Torriera, back to Ozil, flick over to Guendouzi, down the right to Bellerin/Iwobi, beautiful dummy by Ozil, Lacazette back to Ozil who dinks the ball past Schmeichel for Auba to tap in. Quite a thing of beauty - was it better than that Ramsey goal? I can't make my mind up, but boy it was a pleasure to witness live!
More chances came as Arsenal took full control from their on in. The team were trying to get Lacazette in on the action, and at the other end Vardy had failed to have a party, trudging off with illness apparently. (Too many sausage rolls!). Ramsey got on for a few mounts as Ozil left with a standing ovation from the home crowd. Personally I would have given Smith Rowe some action rather than the 'contract rebel', but hey ho, I'm just being picky when there's nothing to pick at.
So 3-1. Leicester may look at back at the chances they had, possibly a penalty, and I agree it could have been a lot different in that first half. If Unai could just look at that 2nd half and perhaps start with that eleven against Palace, than my nails might have a chance.
Negatives: The slow starts and chances given away are still a big problem for me - can you see Liverpool in a couple of weeks not scoring at least two before the 'collective reaction'?
Positives: Ozil's display and that third goal will live long in the memory.
Player ratings:
Leno: Good saves in first half and distribution, one error from a corner. 7/10
Bellerin: OG and two assists, quite a night. 8/10
Mustafi: Looked sturdy and kept Vardy quiet. 7/10
Holding: Got away with a handball but looked assured breaking from defence. 7/10
Lichtsteiner: Out of position and out of sorts. 6/10
Torreira: Solid, and a main stay of our midfield these days. 8/10
Xhaka: Our new left back? Not a great performance in midfield so maybe. 6/10
Mkhitaryan: Worked hard but didn't really come off. 6/10
Ozil: Mesmerising at times, can he do it against Liverpool though? MOM: 9/10
Iwobi: Kept trying and grew in confidence especially in the 2nd half. 8/10
Lacazette: Didn't get a goal but involved in everything good about Arsenal's play. 8/10
SUBS:
Aubameyang: Quiet the cameo with two tap ins, needs to sort that barnet out. 8/10
Guendouzi: I love side-show Bob and I would start him at Palace. 8/10
Ramsey: Ran about a bit. 5/10
Next up a trip to Lisbon and then it's the Eagles at Selhurst Park (cheeeeese rolls!) and a chance to make Susannah Reid more unhappy than she already is in her current role sitting next to *£%@ Morgan every day!